Full Course: Tina Lee – Full-Time Influencer
---
What You Get:
MODULE 1
DEFINING YOUR PURPOSE
We're starting with the basic foundation of your personal brand: your WHY. You'll learn the framework of defining your niche, identifying your target audience, and much more to help you showcase the best version of yourself online. After this lesson, you'll have a stronger sense of clarity and direction that will help you create content that aligns with your core values.
MODULE 2
CREATING AWESOME CONTENT
As a content creator, your camera is your best friend. In this module, we'll cover the basics of content creation, photography, and planning photoshoots. If you've ever wondered what goes on behind the scenes to get the captivating content you see on my feed, I reveal my entire process to you, including posing secrets and much more. You'll gain the creative and technical skills you need to grow your online following and land your dream collaborations.
MODULE 3
INSTAGRAM GROWTH & STRATEGY
Don't expect to see any gimmicky, get-rich-fast hacks here! You'll get my proven Instagram growth methods and strategies to skyrocket your following, perfect your content strategy, and engage with people who are actively seeking your type of content. I'll steer you away from methods and techniques that don't work, so you can stop wasting your time and, certainly, your money.
MODULE 4
LANDING BRAND DEALS AND GETTING PAID
I know you're here to turn your dream into a full-time career, so I'll teach you everything you need to know about generating revenue, including how to find partnerships, crafting a winning media kit, and negotiating the rates you want. Learn how you can harness the power of networking and build meaningful relationships – even if you're an introvert!
MODULE 5
EXPANDING YOUR ONLINE EMPIRE
So, your online presence is starting to take as you land brand deals, start acquiring various income streams and start seeing this as more than just a side gig. When do you take the plunge and trade in your 9-5 day job for your dream full-time influencer career? I'll share with you how you can maximize your income streams, as well as the "AHA" moment that inspired me to become a full-time influencer.
Bonuses:
30 Done For You Email Templates
From pitching to negotiating – just customize & hit send!
Media Kit & Case Study Templates
Our professional and easy-to-use templates will make you stand out from other creators.
Brand Collab Rate Calculator
Done-for-you rate calculator to help you negotiate your worth!
150 Content Ideas
It's not too good to be true. You'll never run out of a post idea ever again.
Influencer Glossary
Defining all of the industry terms so you know all of the latest influencer lingo.
Seasonal Content Calendar
Never skip a beat with our handy-dandy calendar tool.
Guest Expert Lessons
Here at Full-Time Influencer, we understand that building an online personal brand isn't just limited to one platform.
That's why we've invited guest experts to share their knowledge on various platforms to help you build a successful well-rounded online personal brand.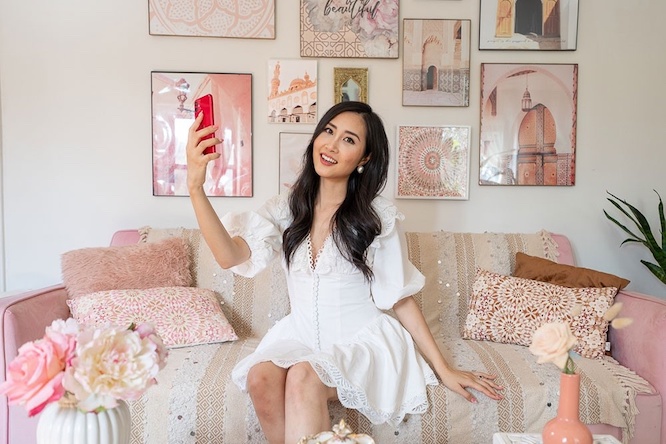 ---
Categories: Product For Sale, Social Media
Tags: Tina Lee – Full-Time Influencer
Size: 39.57 GB
Delivery: MEGA, GOOGLE DRIVE, FAST CLOUD, TORRENT, BOX
View Files (PROOF): Link
Sales Page: Link
Archive: Link