Full Course: Analytics Mania – Google Analytics 4
---
What You Get:
Module 1: Planning your analytics
One of the biggest mistakes that Google Analytics users make is to start with the implementation. This leads to chaotic setups and often useless data. This module will help you plan meaning configurations that will later become useful insights. Topics covered:
How to identify business goals and objectives
How to identify KPIs (Key Performance Indicators)
How to find out what's important to track
How to prepare a measurement plan
How to prioritize your setup
Module 2: Setup part #1 – overview, admin panel, installation
Once you have a plan, it's time to start implementing it. First, let's get familiar with the interface of GA4. Topics covered:
Exclusive GA4 setup checklist (with almost 40 list items)
Overview of the interface and admin panel
Recommended structures of your GA4 property
How to install GA4 on websites and mobile apps (Android example)
How to test your setup
Important settings of your property/data streams
Module 3: Setup part #2 – event tracking, conversions, purchases
Now let's send additional data to your Google Analytics 4 property. Topics covered:
How to prepare a tag implementation plan
Event tracking (on websites and mobile apps (Android example))
Purchase tracking, conversions, conversion modeling
Event parameters vs custom dimensions
Recommended event naming convention
Module 4: Setup part #3: other things to consider
Additional things to keep in mind. Topics covered:
User-scoped custom dimensions, User ID
Custom metrics
Scope in GA4
Audiences
Integrations with Google Ads, Google Optimize, BigQuery, Search Console
Important: This course will not explain how to work with BigQuery and how to query data there.
Module 5: Privacy in Google Analytics 4
An overview of features and settings related to privacy in Google Analytics 4. Topics covered:
Privacy controls in GA4
Getting consent before tracking
Introduction to consent mode
Module 6: Reports part #1 – standard reports
Let's get familiar with standard reports in Google Analytics 4. Topics covered:
Acquisition
Engagement
Monetization
Other reports
Metrics and dimensions
Module 7: Reports part #2 – Explorations, custom reports
You will learn how to build custom reports with explorations. Topics explained:
Free form exploration
Segments, comparisons,
Funnel exploration
Path exploration
Segment comparison
Cohort analysis,
Current alternatives to views, etc.
Module 8: Reports part #3 – marketing campaigns and attribution
Let's learn how to analyze the results of your marketing campaigns:
UTM tracking, recommended naming convention
Analyzing traffic sources and marketing campaigns
Attribution
Advertising reports
Module 9: Reports part #4 – funnel tracking
If you have a website, you want the visitors to complete certain steps there. Funnel tracking can help you identify places/steps, where your visitors are dropping the most. Those parts are where you are losing money. Topics covered:
Introduction to funnels
How to plan funnel tracking
How to setup funnel tracking
Viewing data in your reports + examples
Module 10: Getting insights from your GA4 reports
One of the most-requested modules. Let's learn how to analyze various parts of a website to identify potential weak points that could be improved later. Topics covered:
Finding revenue opportunities
Analyzing ecommerce data
Asking questions and getting answers from your reports
and more
Module 11: Migration from Universal Analytics (GA3) to GA4
This module will be useful if you plan to completely move from GA3 to GA4 or if you want to run them both at the same time. Topics covered:
Planning the migration
Configuring your setup
Important things to keep in mind
Exclusive migration checklist with ~100 list items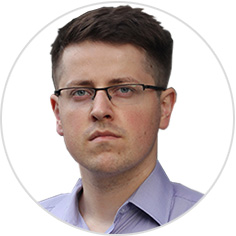 ---
Categories: Other, Product For Sale, Scaling
Tags: Analytics Mania – Google Analytics 4
Size: 22.30 GB
Delivery: MEGA, GOOGLE DRIVE, FAST CLOUD, TORRENT, BOX
View Files (PROOF): Link
Sales Page: Link
Archive: Link