Introducing: The Plug N' Play Agency Program!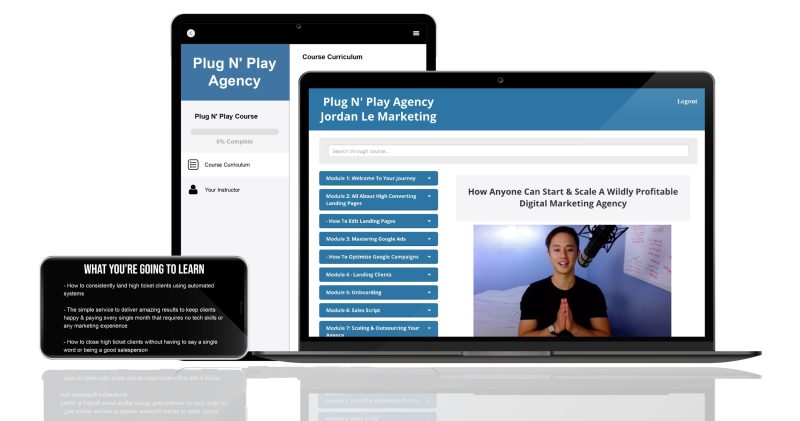 After You Complete This Online Training You Will:
Be Able To Build A Wildly Profitable Digital Marketing Agency
Have Automated Systems To Prospect & Outreach To Land New High Ticket Clients
Have Our V.C.L. Automated System To Close New Clients Before Even Talking To Them
Have A Team That Will Onboard, Deliver The Services For You, & Automating Your Agency
Get Ongoing Support From Our Private Facebook Group So You're Never Going At This Alone
Course Benefits
Get a step-by-step blueprint that walks you through from starting to scaling a profitable digital marketing agency that requires ZERO experience & knowledge.
Plug N' Play our already successful campaign setups, scripts, high converting lead generation website templates, case studies, automated systems to consistently land new clients, & so much more!
Get proven automated systems to prospect & land new clients, onboard, delivering the service, & retaining your clients. The goal is to automate your entire agency to bring you time freedom!
Learn how to get paid $1,000 – $5,000 per client every single month from anywhere in the world with a WiFi connection while only working a few hours a week!
Gain access to Jordan and his team of digital marketing experts to get any and all of your questions answered now or in the future (this will save you THOUSANDS of dollars & a ton of headaches!).
Who Is This Program For?
This program was specifically designed to help entrepreneurial-minded people who want to start & scale a profitable digital marketing agency.
Even if you don't have any marketing experience at all, this step by step blueprint will provide all the resources & automated systems for you to Plug N' Play to start growing your online marketing agency.
The goal is to help you build an agency regardless of skills & experience so you can have a wildly profitable online income.
What's Included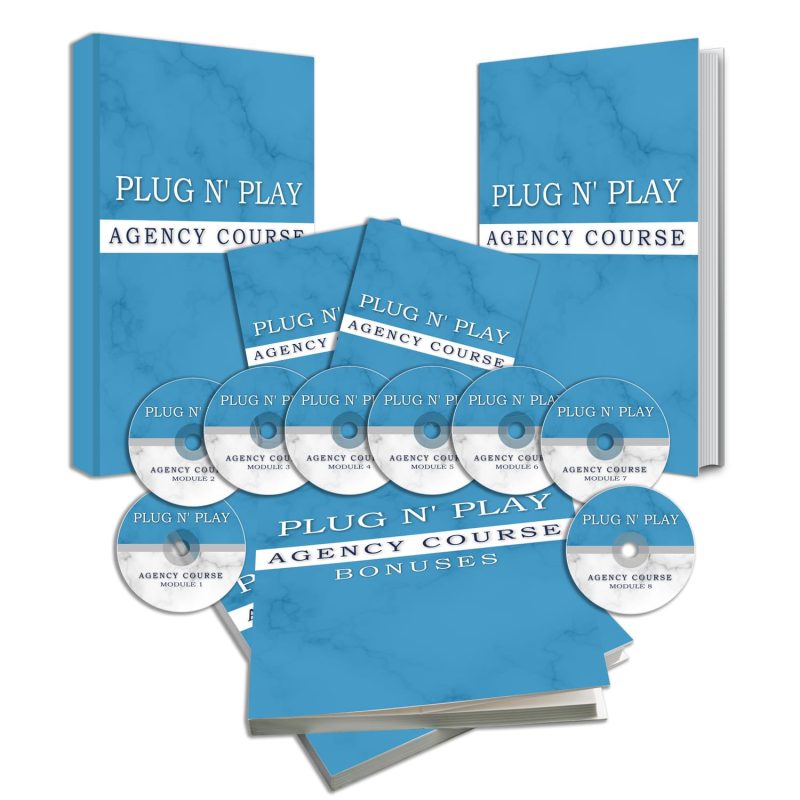 Over 75+ Detailed and Actionable
Training Lessons
When you join the Plug N' Play Agency program, you get access to over 75+ detailed and actionable training lessons. We provide you the 6-week content in video format to watch at your convenience on any mobile device so you can easily learn on the go.
You can access the online training from any or mobile device anywhere in the world 24/7.
You'll also get our: templates, resources sheets, & automated systems to make plug in for your agency to make your learning easy and as actionable as possible.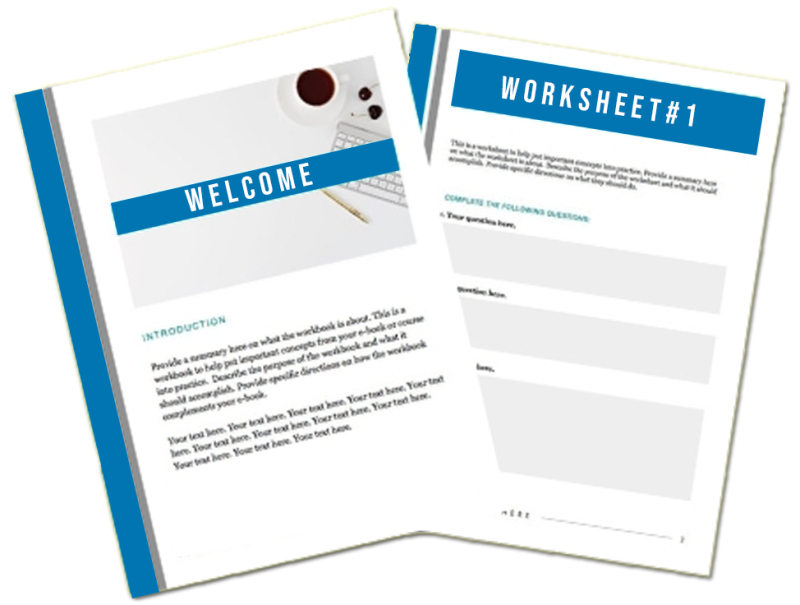 Worksheets, Checklists, and Resources
A full deck of worksheets, checklists, and templates so you can take what you are hearing and watching and turn it into quick actionable steps to accelerate your agency's growth.
The Worksheets, Checklists, and Templates are structured to help you stay organized & on top of the course material that you're learning so you can go back & review your notes if needed.
Automated Delegation Systems
You get access to implement our propriety automated systems that will help do tasks for you within your agency to accelerate your success and have a profitable digital marketing agency.
With our plug n' play automated systems, it takes out all the guess work & tech work to get your agency the ground as fast as possible so you can get things right the first time.
After implementing our systems you will have a full-proof way to run your entire agency on automation. You will consistently land new clients, onboard, & be able to deliver amazing results to your clients with just a few hours of work each week.
Lifetime Updates
With ever-changing internet marketing strategies you'll want to make sure you have the most cutting edge information & content. That's why we're always updating our course & adding new content to reflect the new strategies so you can use them to your advantage.
The more you can stay on top of new strategies to grow your agency, the more money you'll be able to keep in your pocket and the more your business will grow!

Sales Page in PDF (opens in a new tab)

PROOF