Full Course: Elizabeth McCravy – Booked Out Designer
---
What You Get:
Module One
Marketing Your Design Business
It all begins with a solid marketing strategy, and you'll find that marketing is a huge focus of this course! In module one, I'm teaching you how to build an audience, get traffic to your ers, and stand out in a crowded marketplace.
MODULE TWO
Your Niche, Ideal Client, & Website 
Get ready to discover your niche, who your dream client is, and all the must-haves for those essential pages on your website. In this module, you'll learn the TRUTH about "niching down" and "ideal client avatars" and get a plan that actually works for you.
(P.S. If this module sounds too #basic for you, you should know… Even the designers who had been at it for years said they got so much from these trainings!)
MODULE THREE
Networking to Book Clients
Networking is one of those secret keys to building a successful business that not enough people talk about. From Instagram DMs to podcast pitches and live events, this module will help you be a networking ninja (and make lots of fellow entrepreneur friends)!
MODULE FOUR
Marketing on Social Media 
If you struggle with content creation, marketing, and confidence on social media … you're in the right place. In this module, I break down all things Instagram and Pinterest marketing. (Although you can apply the principles to other platforms too!)
MODULE FIVE
Legal & Financial Business Foundations
This module is all about the legal, ethical, and financial side of your design business. And, I promise to make it fun, ok?! You'll leave this module feeling confident in your contracts, an understanding of biz lingo like LLCs and SPs, and with a financial tracking/planning system to help you make more money.
MODULE SIX
Pricing for Profit
This module is all about MONEY, honey. You'll learn how to create premium design packages, how to price your services appropriately, how to break the money mindset blocks keeping you stuck, and so much more.
MODULE SEVEN
Making the Sale (Discovery Calls & Project Proposals) 
Get ready to feel confident selling your services on sales calls because this module gives you exactly what you need to book your dream clients with confidence.
MODULE EIGHT
Creating a Wow-Worthy Client Process 
This is the QUEEN of the course and probably everyone's favorite module. I teach you my EXACT client process from the initial booking all the way to launch and blogging the project. What's taught in this module can be applied to you regardless of your design business type. And, best of all… I don't hold anything back. You get to see it all, and it WORKS.
MODULE NINE
Put it into Action: Real Client Calls with Elizabeth + Clients 
It's one thing to have someone TELL YOU how to do something, but it's another thing to see it all played out in a real situation. Plenty of design courses tell you how to run a client meeting, but THIS COURSE shows you too. In this module, you'll get to see 4 different types of client meetings with 4 different clients. All REAL, and filmed prior to me creating this course.
Bonuses:
ATTORNEY-DRAFTED CLIENT PROJECT TEMPLATE
A ready-to-go contract template for your brand & website design projects
This contract template will get you set up legally with your client projects without having to DIY a contract, buy an expensive contract template, or hire an attorney to make one for you.
I worked with an attorney to create a contract template for brand and website design projects exclusively for Booked Out Designer students! You're also getting a complete training on how to understand and use the template, and in a few clicks you can customize it for your business and start sending it to your clients.
CLICKUP CLIENT PROJECT TEMPLATES
Run your client projects smoothly in ClickUp with this new template!
Use ClickUp or want to start? You can get everything I teach in the Client Experience Module packed into one AWESOME ClickUp template and start using it on your client projects today. In a few clicks (pun intended), you'll be set up to run client projects smoothly and efficiently, saving you hours of time.
ORGANIZE YOUR FINANCES WITH PROFIT SHEET
You get my popular financial spreadsheet template included in the course!
Profit Sheet helps designers like you track your finances & truly know your numbers. It's a Google Spreadsheet (or can be used in excel) that helps you predict your income, plan for expenses like taxes, and track what you pay yourself. This is for sale on my website here for $47, but it's yours included in Booked Out Designer.
5 DAYS TO AN ABUNDANT MINDSET & THRIVING BUSINESS
A mini course to help you master the MINDSET side of your business
This extra mini course includes 5 days of journal prompts and business challenges, along with quick and easy audio lessons, to help you have an abundant mindset and create a thriving business. It's like bootcamp for your mindset – and will help you overcome major limiting beliefs that have been holding you back and getting in your way!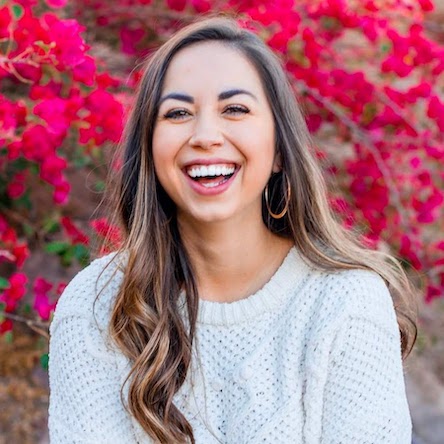 ---
Categories: Other, Product For Sale, Scaling
Tags: Elizabeth McCravy – Booked Out Designer
Size: 58.81 GB
Delivery: MEGA, GOOGLE DRIVE, FAST CLOUD, TORRENT, BOX
View Files (PROOF): Link
Sales Page: Link
Archive: Link