I Want The Fastest Path To Developing High Performance Habits, To Transform My Life Forever.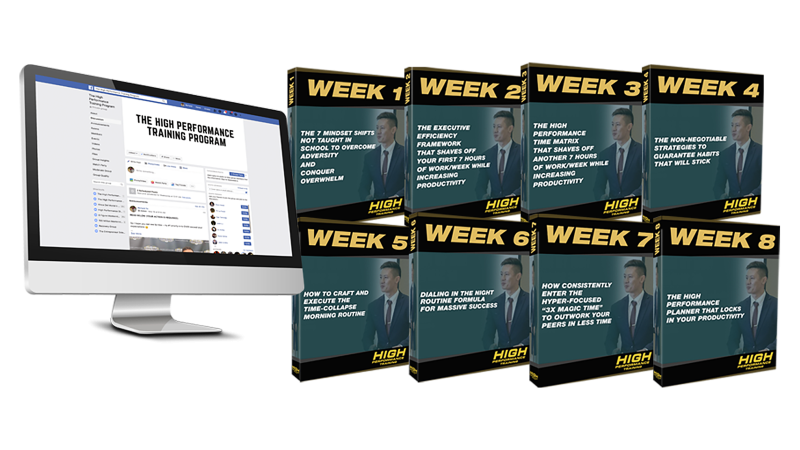 ​8 High Performance Training Sessions with Richard Yu (Value = $2,000)

Weekly Performance Worksheets To Ensure Implementation and Success (Value = $100)

​Unlimited Q/A support through FB Accountability Posts (Value = $200)

​Monday, Wednesday, Friday Accountability Posts (Value = $200)

​High Performance Training Program Community (Priceless… But if we needed to quantify, Value = $500)
​Richard's Tendency To Overdeliver… (You will ALWAYS get MORE than what you invest with Richard, Value = Priceless)
The average individual that graduates from The High Performance Training Program saves: 17.24 hours/week.
How much would your life change if you got back 17.24 hours of your week?

Sales Page in PDF (opens in a new tab)